When the program is successfully registered, users will be able to go to the home screen and click on "participants" in the body of the website: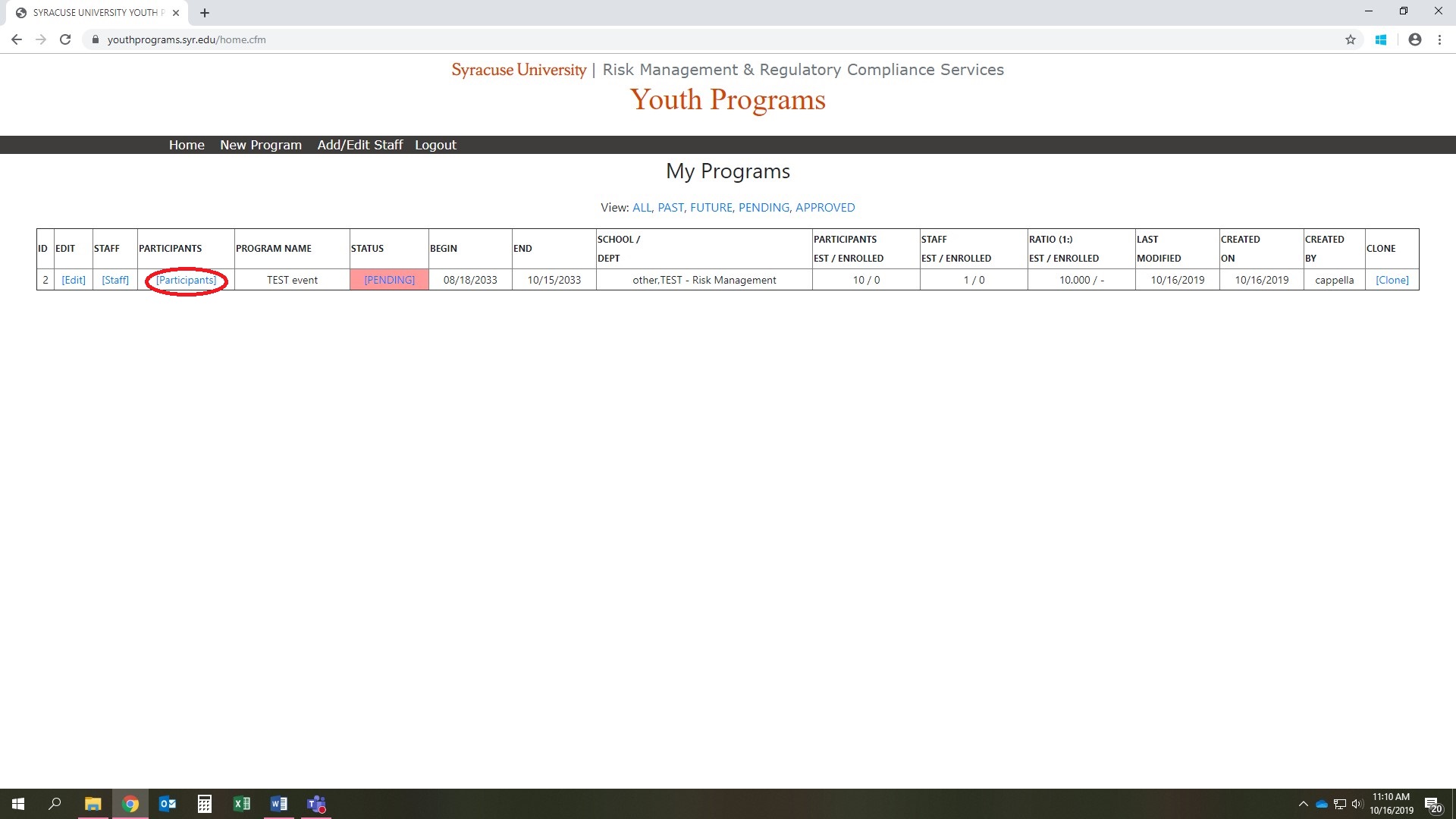 If this is the first time adding participants to this program, click on the participant section as circled above, users will see the following page without any participants added: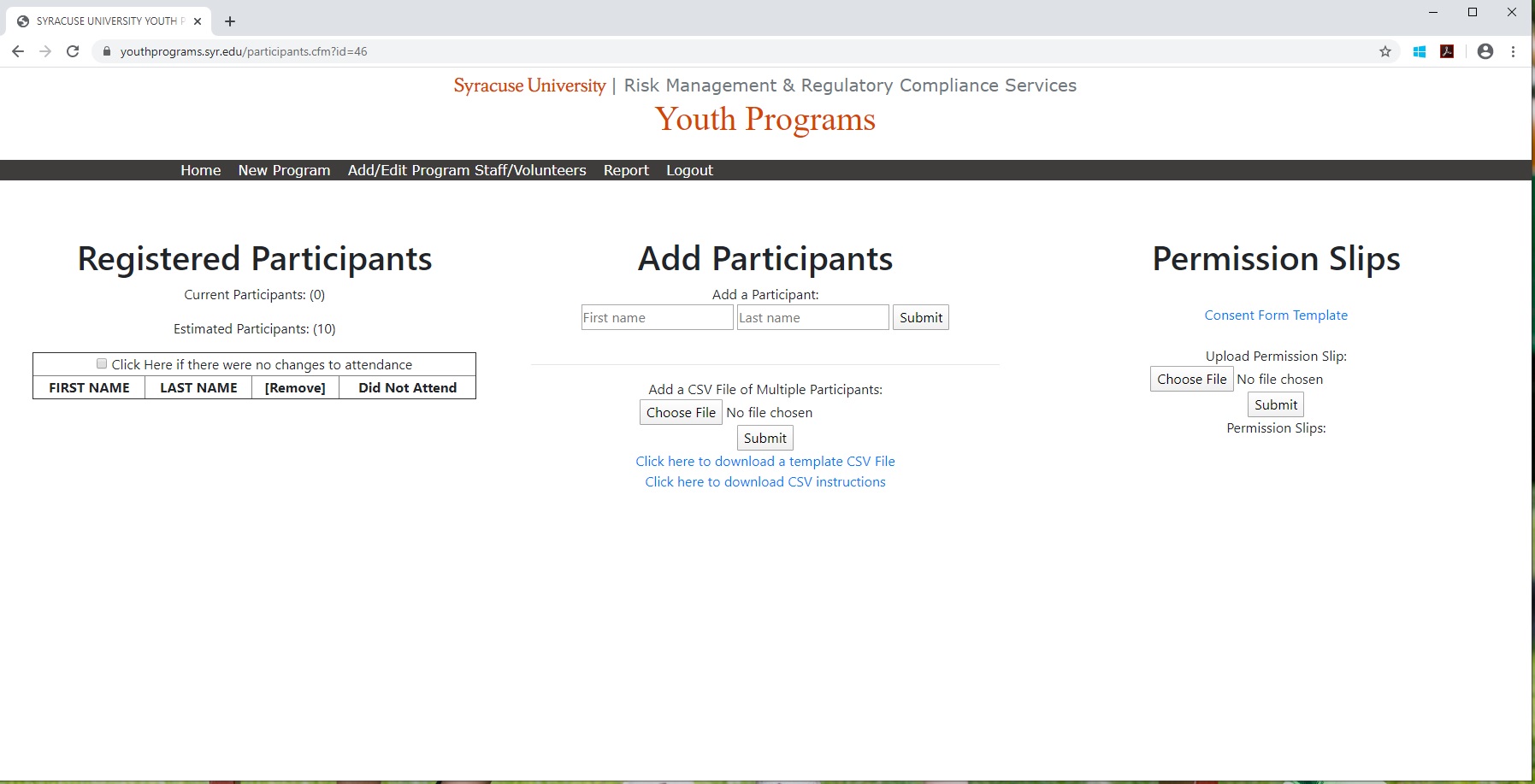 This is where users upload expected participants, presuming staff will know the minor's names prior to the program start date. There are 2 different options to upload:
MANUAL UPLOAD: On this page, enter participants first and last name in the "add participants" section in the middle of the page
BULK UPLOAD: Users can download the CSV template file to organize your participants, then upload that file to this section. This can be helpful if you already have the information organized in an excel file, or if you have a large number of participants to add.
Once participants are added, the left column will start to populate and look like the image below: